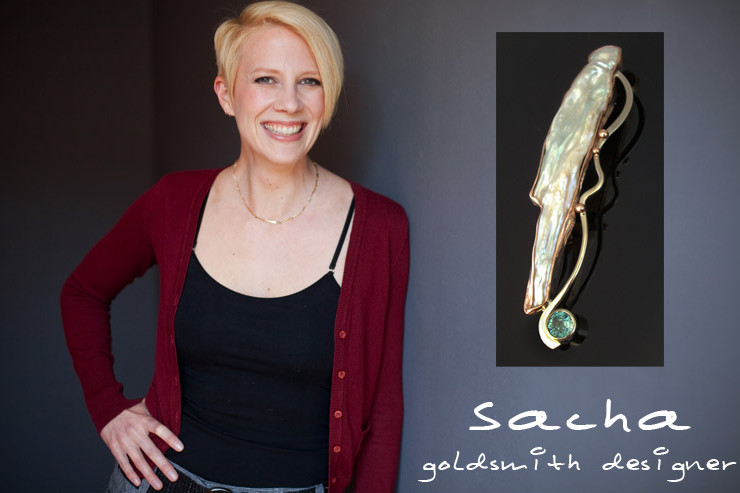 This Minnesota girl received her Bachelors in Art with a focus in metals from the University of Wisconsin-LaCrosse in 2000. Sacha worked as a bench jeweler for a few years before opening her business in January 2003. As a goldsmith, she specializes in custom designs and one-of-a-kind work. She is the Co-Creator and Co-Director of the annual GSR Fine Art Festival in Minnesota; the show has expanded from 2 artists in 2003 to include 48 artists in 2013.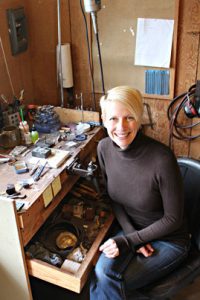 New to the Seattle/Tacoma area, Sacha has spent the last 10 years as a military spouse. With 4 moves in those 10 years, she's learned to be flexible and embrace community quickly. Sacha has spent numerous hours working in volunteer positions and leadership roles of many kinds. She is currently a student in the MFA Arts Leadership Program at Seattle University.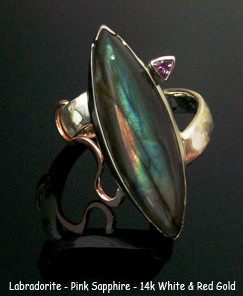 Artist Statement: I am intrigued by lines and how a slight change in a curve can transform a piece. For quite some time now the curve has been my favorite design element and some clients say it's my "signature style". A strong polish is something I tend to be a stickler about, but I am incorporating more texture and contrast in my work. I strive to create designs that are pleasant to look at, comfortable to wear and sturdy enough to withstand the lives we lead. My name is on the business as well as each piece of jewelry; I stand by my product.